This site accepts payment only through Paypal.  However, that does not mean that you have to have a Paypal account.  If you go to the checkout screen, you will see a form requesting a lot of information.  Ignore that.  Just click on the Paypal check out button (pointed to by red arrows):
you will be taken to a Paypal screen that will look like this: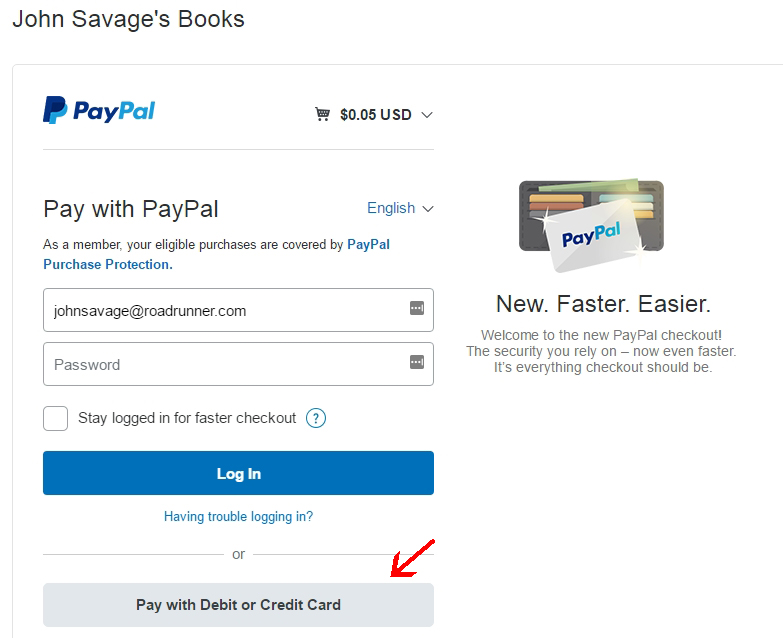 You will now have the choice to pay via your Paypal account or do a "Guest Payment" and use a credit or debit card.  For a Paypal account, just enter your account email and password, then click on "Log In."   To pay via credit/debit card, click on the "Pay with Debit or Credit Card" button (pointed to by red arrow).  If you do that, you will be taken to a screen that allows you to enter your card information plus a chance to create a Paypal account: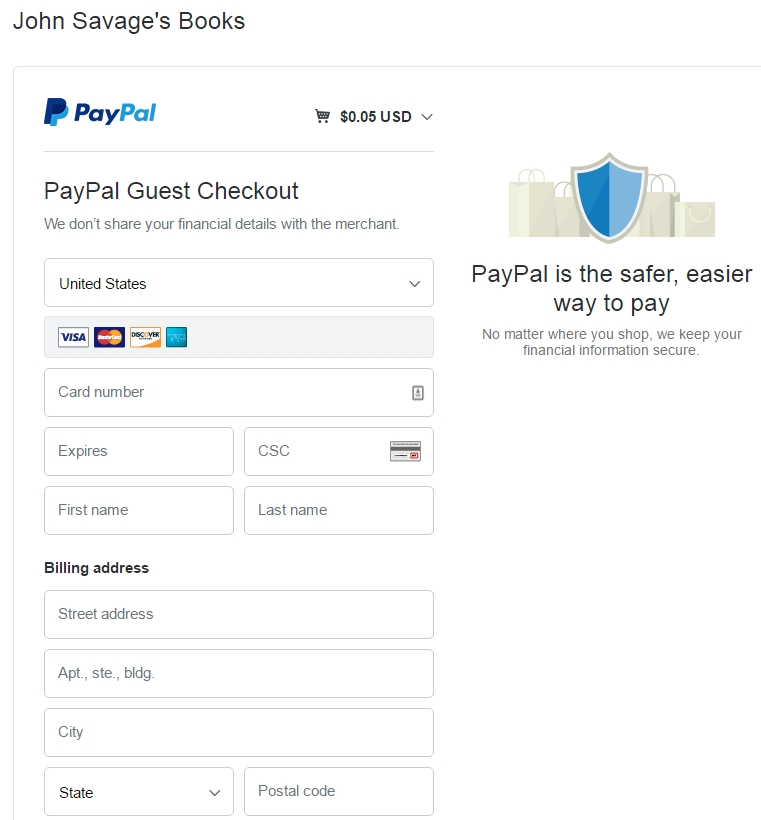 All information you enter on this form will be available only to Paypal and will not be retained on this site in any form.  On your credit card billing, the title of the books will not be shown.  Only the generic "Bookxxxx" will appear.
After Paypal has accepted your payment, you will see the following: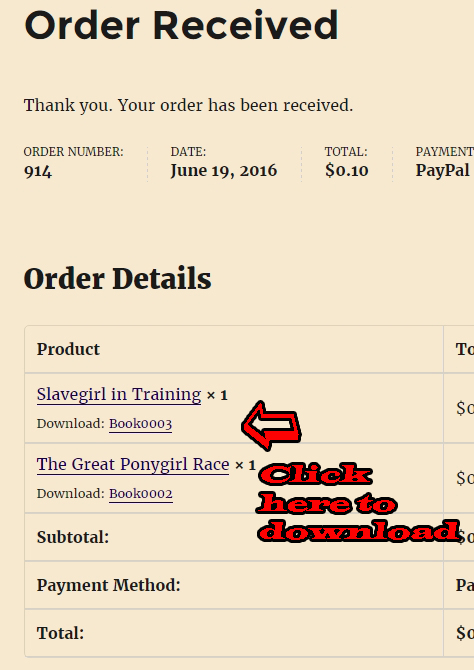 Thank you.